Conservatory or Botanical Garden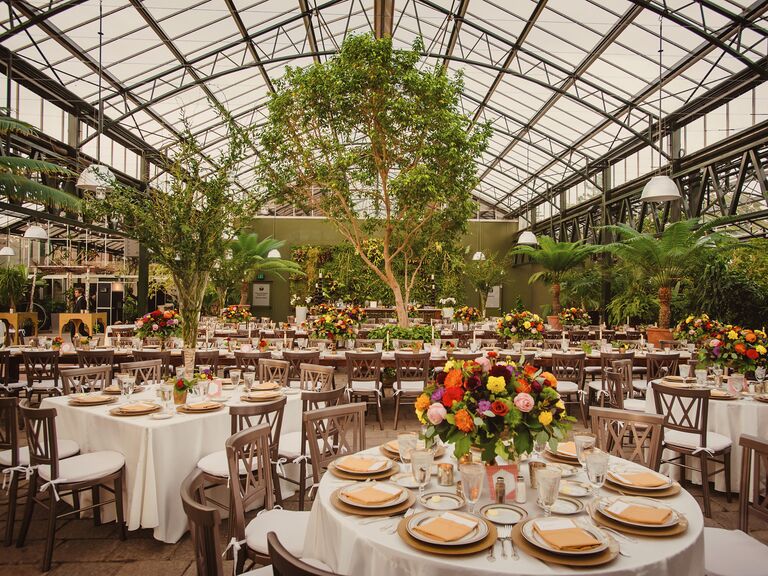 If you've always imagined getting married surrounded by flowers, consider having your wedding at a local botanical garden, conservatory or horticulture center. Besides lots of beautiful blooms, of course, many gardens have pretty fountains, tree-lined paths, perfectly manicured flower beds or an ethereal greenhouse where you can have both the ceremony and reception. And with high glass ceilings and tons of natural greenery, you won't need to bring in many decorations.
Historic Library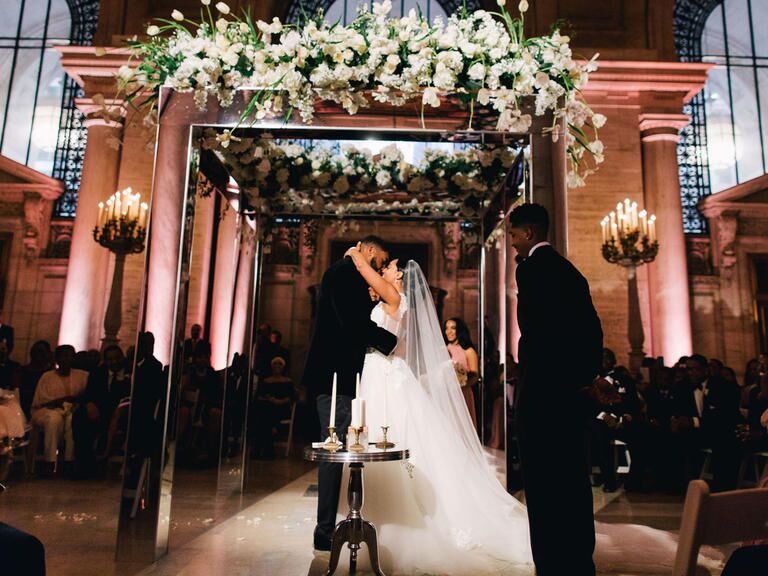 Iconic libraries make the perfect backdrop for a sophisticated soiree, as the spaces are usually historic and sprawling, with beautiful architectural details. If you love literature, you'll totally fall for the idea of marrying amid some of the world's best love stories and classic tales. Take inspiration from your favorite novels to plan your party (maybe a glamorous The Great Gatsby–inspired art deco affair?). Or steal inspo from The Knot Dream Wedding 2016, held at the grand New York Public Library in New York City.