3. Hike the Pfeifferhorn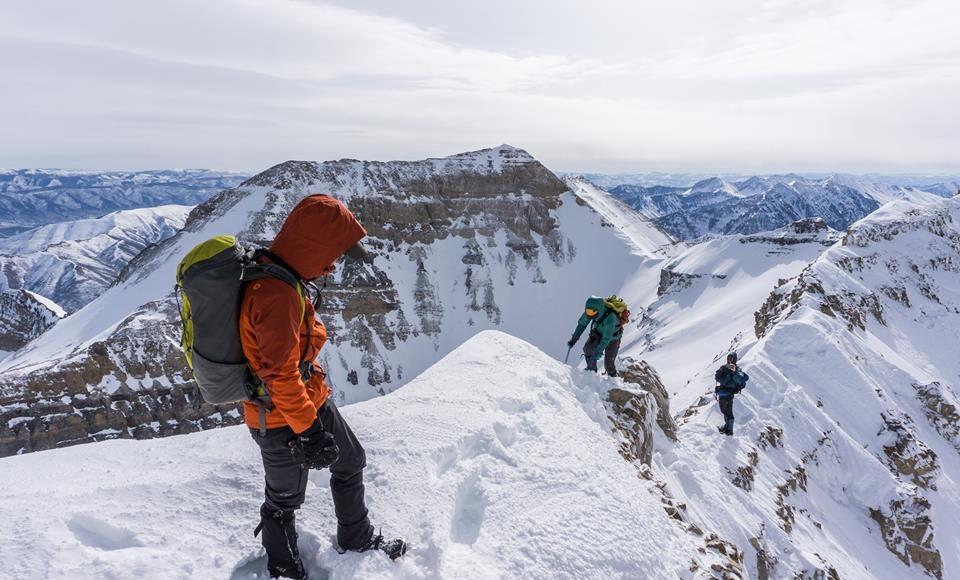 Rising to a height of 11,326 feet, the Pfeifferhorn is one of the most majestic and iconic peaks in the Wasatch Mountains, and also one of the most popular mountains to hike. During the summer and fall, there is a well beaten trail all the way to the summit, but during the winter and spring, this trail is covered up by snow, thus making a map of the area in indispensable.
This hike begins at the White Pine trailhead and follows up to Red Pine Lake (approx. 3 miles). This section of the trail receives a high volume of snowshoes and skiers, and will likely have a beaten out trail to follow (depending on when the last snow storm came through).
From Lower Red Pine Lake, continue on to Upper Red Pine Lake, and then ascend the mini ridge on the upper head wall to the west. Once reaching the top of the head wall, the Pfeifferhorn will appear in all of her glory, along with numerous peaks in all directions. Follow the ridge to the summit!