2. Hike to Upper Bridal Veil Falls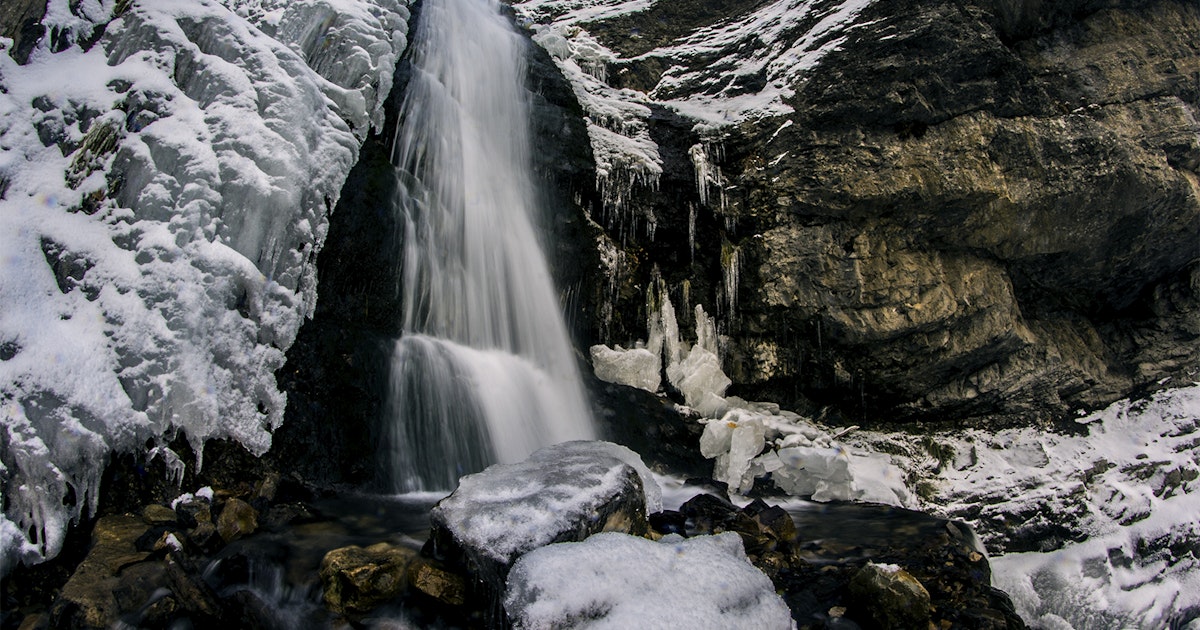 Coming from Provo, at about 2.5 miles make a right hand turn for Nunn's Park/ Bridal Veil. Go straight through the intersections and pass Bridal Veil Falls (on your right) and continue until you see a park on your right (Upper Falls Park). Park here and cross the bridge over the creek and then follow the trail that goes up behind the concrete structure. The trail branches off to the left but just continue straight up. It is just about a 15 minute walk until you are at the bottom of the falls. You can also reach the trailhead walking if you are at Bridal Veil Falls.
Although it is called "Upper Bridal Veil Falls" it's a completely separate and different waterfall and stream than the Bridal Veil Falls. Looking towards the waterfall, follow the paved pathway to the left. After about half a mile you will see a concrete structure on the right and a bridge going over the stream on the left. Follow the pathway that goes up directly behind the concrete structure. (It can be a little hard to see the path at first in the snow) The falls are beautiful and great for taking pictures. It's a short hike so it's great if you want to get somewhere fast. There are never any people because the more popular Bridal Veil Falls is so much easier to access.